Ideal day in Swiss Bio farm and other eco-friendly tours
"Nature is not the place to visit, it is home" and Switzerland can be definitely named as a hub for nature lovers. Here you will find lots of outdoor activities, some of them have particular local touch and VisitLocals are here for you to uncover these unique getaway locations.
Bio farm in Entlebuch
Time spent close to the nature is priceless, therefore this tour is meant to be the best trip for everyone who truly enjoys the beauty of the country, local authentic experiences and pet-friendly destinations.
During this trip to the farm, you will get to know 8 Prospecierara farm animals and their history. Moreover, you can admire the rustic style of life, get familiar with traditional family recipes and other secrets of Bio farm maintenance.
Homemade farm products can be tasted and bought directly during the tour. You will also get a chance to prepare a homemade bread together with a farm owner Katriin and take it home after the trip.
* This tour is currently not provided.
Horse excursion in Adligenswil
Riding horses for kids is one of the most challenging—but at the same time exciting activities. But it can't be perceived only as an entertainment. During our tour you will get to know how to take care about horses, how to socialize with them and of course how to ride the horse.

Parents will also have some time for relaxation and can enjoy their drinks while their kids making a ride. Then our tour guide will arrange the picnic for all. The whole plan sounds amazing, isn't it?
So, if you feel the same, book the activity via the link below:
https://www.visitlocals.ch/de/touren/familienausflug-mit-pferden
*Tour is available for mini groups consisting of minimum 4 persons.

Goat trekking in Emmental
Being out and about with goats is a new dimension of hiking. This tour with a nice company is arranged with a picturesque view of the Jura and the mountains. Our professional tour guide will make sure that the trip is comfortable and enjoyable for all the visitors.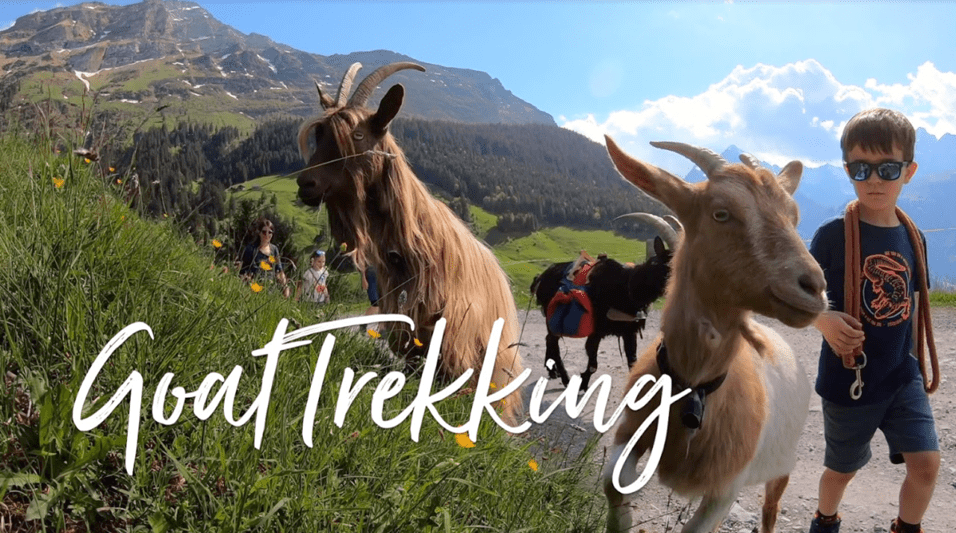 You will have time not only to enjoy the beauty of the Emmental region, but also benefit from the nice and cute walk with goats.
*Tour is available for mini groups consisting of minimum 4 persons.